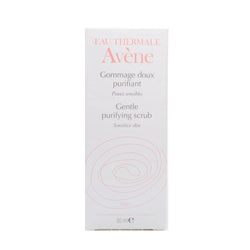 Gentle Purifying Scrub 50 Ml
The Gentle purifying scrub is suitable for all skin types, particularly sensitive skin.
Exfoliates and purifies your skin.
Apply Avène Gentle Purifying Scrub Sensitive Skin once a week. Gently work the product onto face with the tips of the fingers. Rinse thoroughly with lukewarm water.