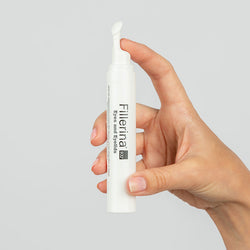 Dermo-Cosmetic Replenishing Gel for crow's Feet, wrinkles and eyelids. The mix of Hyaluronic Acid, Collagen and Elastin's all work together on this delegate skin area.
Diminishes the appearance of Crows feet and wrinkles around the eyes.

Restores elasticity around the eyes and on the eyelids.

Aids in decreasing the hollowness under the eyes.

Give "plumping" effect to brow area.

Specifically formulated for the thin skin around the eyes and lids.
How to use:
Apply gel around the eyes and on the lids from lash line to brow. You can also use above the brow and in "11" lines. AM and PM.