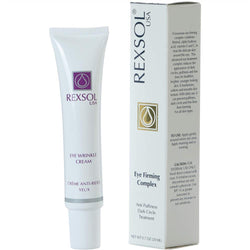 This advanced eye firming complex reduces the appearance of dark circles, puffiness and fine lines for healthier, brighter, younger-looking skin. It moisturizes, softens and smoothes skin texture.
For All skin types.
Helps diminish apparent puffiness and dark circles
Smoothes and refreshes strained or tired eyes
Softens and smoothes skin's texture.
Helps calm and relax eyelids
Apply gently around entire eye area. Apply morning and/or evening..