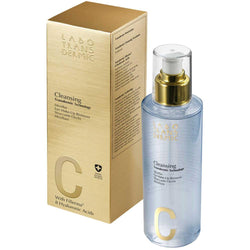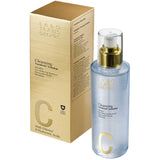 Micellar Eye Make-Up Remover
Needs in terms of cleaning, cleansing and make-up removal are provided with an effective answer thanks to 4 specific daily preparations and 2 formulations for deep periodic action. Daily Eye Make-Up Cleanser for Sensitive Eyes. The Micellar Eye Make-Up Remover is a cleaning lotion for daily use, very delicate but still very effective at removing eye make-up, even the waterproof one.
Thanks to its micelles, it is suitable also for the most sensitive eyes and for the most delicate skins. Panthenol, with its strong humectant properties, softens, calms and protects the skin
On a cotton ball draw up the desired amount of Micellar Eye Make-Up Remover.
Then apply it gently on the eyes.
To be repeated until complete cleansing.