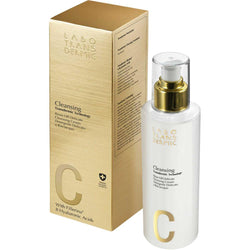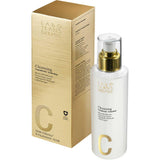 Rinse-Off Delicate Cleansing Cream
Daily Facial Rinse-Off Cleanser and Make-Up Remover for Sensitive, Delicate Skin and All Skin Types. The Rinse-Off Delicate Cleansing Cream is particularly suitable for the daily cleansing of the face thanks to its delicacy. Panthenol, with its strong humectant properties, softens, calms and protects the skin.
Draw up from the dispenser a walnut amount of Cleansing Cream and smooth it on the face.
Massage for a few seconds then rinse with lukewarm water.
Soap Free.
SLES Free.
Size: 200 ml bottle with dispenser.