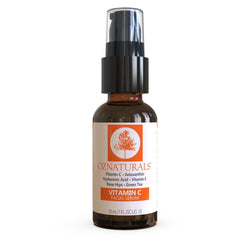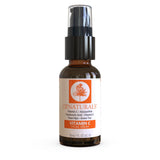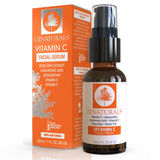 OZNaturals® best-selling skin brightening serum protects the skin from free radical damage while also helping to reverse sun damage caused by UV exposure.
OZNaturals® Vitamin C Facial Serum uses one of the most researched and proven ingredients in modern skin care to create the ultimate skin brightening serum. Vitamin C has also been shown in numerous studies to increase collagen production, a significant factor in wrinkle reduction. This renowned facial serum combines the power of Vitamin C with Hyaluronic Acid and other natural antioxidants such as Astaxanthin, Vitamin E, Rose Hips and Green Tea to create a highly effective anti-aging serum that goes on smoothly, absorbs quickly and delivers visible results. This state-of-the-art formula:
• Protects skin from environmental stressors
• Helps reduce discoloration and hyperpigmentation
• Combats fine lines and wrinkles
• Naturally helps to firm and tighten skin
• Improves clarity and brightness
• Creates skin luminosity and glow
OZNaturals Vitamin C Serum may be used daily and is appropriate for all skin types. Apply a thin layer, enough to lightly cover the skin. This anti-aging serum is most effective when used in conjunction with an OZNaturals moisturizer. Sensitive skin types may want to begin by using this product every other day and build up to daily use. Regular exfoliation with OZNaturals Ancient Orient Bamboo Dermafoliant will improve serum absorption and performance. It can be worn under makeup.
Key Ingredients:

 

Vitamin C, Vitamin E, Rose Hips Extract, Hyaluronic Acid, Astaxanthin
98% Natural
STEP 1 : Cleanse, exfoliate, and tone skin.

STEP 2 : 

Apply Vitamin C Serum to entire face, neck and décolleté, and allow to absorb for several minutes.

STEP 3 : 

Apply OZNaturals® moisturizer.